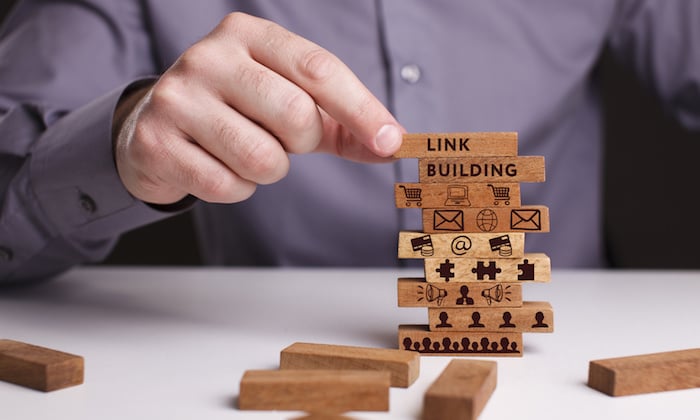 Throughout the years, when done properly, Link Building has become a successful way to promote your website and, for that matter, yourself as an authority. But why do so many people choose Link Building over other possibilities?
Link Building leads to relationships
Making connections means building authority and credibility.
You surely are familiar with guest posting, and it is one of the most favorable ways of link building with proven positive results. With guest blogging you can kill two birds with one stone; a larger community reads the content with your name on it, and you can leave the backlink to your own webpage for the interested audience to find out more about that particular subject matter. By doing so, you get to communicate with numerous different individuals; from the webmasters you are writing the articles for, to the visitors of that site, that in the past were not familiar with your work. It is a good way to expand your contact list, so when you need any kind of marketing done, you can simply get in touch with the newly acquired acquaintances and get your posts out to the world through a third party.
Link Building signifies visibility
It is a known fact, that building links is what makes you become more visible on the search engine results. The goal here is to achieve the maximum visibility to a certain crowd, and that can be achieved with placing link to your internet site on already established and credible webpages. By doing so, you are gaining the reliability yourself, as more people visit your page, therefore you rank higher in search results.
Link Building connects the internet dots
The web is made of countless links, without them you cannot proceed from one website to another; these connections are possible with link building.
Readers around the world constantly need more options, new resources and, not to mention, more knowledge. This is exactly why search engines are encouraging any webmaster, or a webpage owner, to place their linkson an internet site with authority,to an anchor material related to their business, so that the audience has an alternative go-to link to help expand the interest. When link building is done right, not only the web users are satisfied with the outcome, but that being so, you as a page owner gain more trust, more credibility, therefore more clients.
Author Bio: TechKoW.com, Development and Marketing Services…